.
.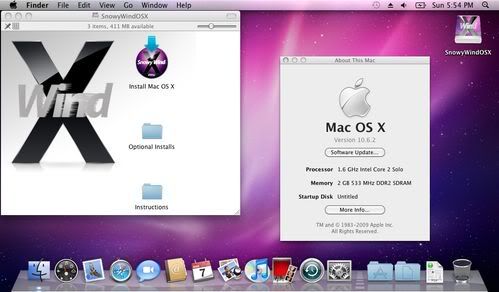 SnowyWindOSX Final release for install snow leopard
on msi wind u100. This distro gives the MSI Wind and Wind clones such as the Advent 4211/Medion Akoya/etc. a perfect setup out of the box with Snow Leopard 10.6.2. Also verified to work with the Dell Mini and possibly other netbooks.
Works on GUID AND MBR partition schemes, and even includes a package to make it EFI boot without any work on your part
Links are available in my Forum under the "Bootloaders" Section".